Birding Notes from the LNR
FoSB member Tony Benton is a keen birdwatcher and has offered to add his observations to our posts on a monthly basis. Here's his report for February:
February has been a tough month for birds down on the be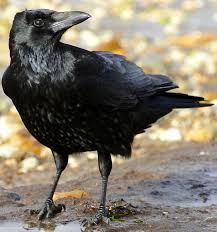 ach reserve. A combination of strong winds, rain and sleet make foraging for food difficult. The disturbance caused by huge trucks moving shingle from East to West has undoubtedly resulted in some birds going elsewhere. But fearless – and intelligent – crows have toughed it out. I counted 14 the other day just a few meters from where the trucks were thundering past. I suspect that they were profiting in some way from the disturbance to the beach, perhaps finding food that had been submerged in the shingle.
Throughout the year there will always be gulls present on the reserve. And this month I have observed a change in the appearance of some Black- headed gulls. These are the smallest gulls that you will routinely see along the beach – and during the winter months they lose their 'black heads'. But by early February a few start to acquire the black (some people say chocolate brown) hood that gives them their name, and by March the breeding birds will be looking smart and eager for courtship. So keep an eye out for summer plumaged Black-headed gulls, although as spring advances they will move to places like Rye harbour nature reserve to breed.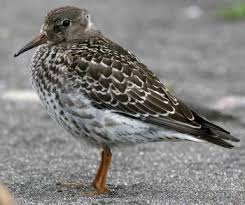 Another bird to look out for is the Purple Sandpiper – a small wading bird that visits the reserve in the winter months. They will depart soon to breed much further north, but until they do you might spot one on the wooden jetty at the mouth of the harbour.
You will also undoubtedly see Turnstones there, and along the harbour wall itself where they often scrounge titbits from the fishermen.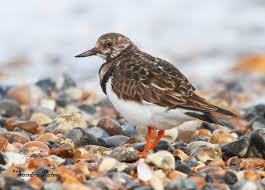 There's always something interesting to see on the reserve – and even on a cold and blustery day interacting with nature is good for your mental health. So wrap up warm, take some binoculars if you have them, and go and see what you can find. And then enjoy some hot chocolate when you get back home!