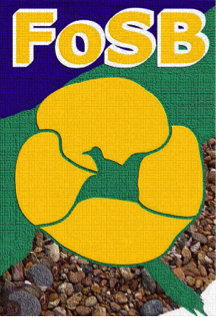 In June 2006 Shoreham Beach was declared a Local Nature Reserve. The reason for this is its unusual vegetated shingle habitat. There are a few other vegetated shingle beaches in the South East of England, and even fewer in New Zealand and Japan, making Shoreham Beach a rare habitat worldwide.
Its unique situation has meant that it is regarded as a local nature reserve within the newly created Brighton and Hove Biosphere, the only Biosphere in the world including Marine and Urban areas.
When the Sea Kale and Red Valerian come into bloom in late May or early June it looks spectacular. In quick succession the Yellow Horned Poppy and vibrant blue Viper's Bugloss and the golden daisy-like flowers on the Silver Ragwort appear. People who walk along the beach are rewarded by the sight of carpets of low-growing flowers, pink Ivy- leaved Toadflax, Thrift, white Sea Campions and the bright yellow downy flowers of Kidney Vetch. We also have some colonies of Starry Clover which is very rare in the UK. These are approximately 90 species of plants recorded on the L.N.R.which is why it is such a unique environment worthy of protection and care.
Being situated on the edge of an urban environment is a mixed blessing. On the one hand it can be enjoyed by many local people, but on the other it can suffer from human carelessness. Although the plants can survive the salt winds, scarcity of fresh water and poor nutrients in the shingle, they are easily damaged by trampling. Also enrichment of the nutrients through Bonfire and BBQ ash or garden rubbish causes common weeds to flourish and push out the native plants.
Friends of Shoreham Beach: Working in tandem with the Nature Reserve.
The Friends of Shoreham Beach are volunteers with a deep love for the sea and its environs and are dedicated to protecting, enjoying and educating others about this rare Shingle Reserve.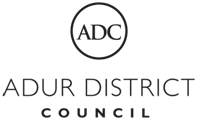 The Reserve is owned by Adur District Council and managed by the local Nature Reserve Management Group which includes a variety of stakeholders and at present two FoSB committee members. FoSB work to support the L.N.R. through raising public awareness in the plants and animals which live here and also awareness of their fragility in the face of inappropriate human activities. As part of this commitment the Friends organise Beach Cleans,monitor rare species and remove invasive ones. In this way we hope to preserve the habitat for for present and future generations.
Friends of Shoreham Beach: What we do –
Beach Cleans : Regular excursions for groups, families and anyone with an interest in keeping Britain's beaches clean.Groups collect and collate litter, flotsam and jetsam on the beach both as Friends and in support of the Marine Conservation Society Big British Beach Clean and Survey. FoSB welcomes groups who would like to run their own beach cleans and are happy to advise, lend beach cleaning equipment and contact the Council re collection of filled bags. Please email us at least two weeks before your event on friendsofshorehambeach@gmail.com to book equipment and ensure you are not clashing with other groups .
Wild Flower Walk in June when the beach is at its best. Guided flower walks with expert botanists to explore the rich variety of plant life on the shingle ( see Gallery for photos)
Rock Pooling Events. During August when tides are low, FoSB provides guided explorations of the pools below Shoreham Fort for local and rare species of marine life which can be viewed and identified
Recording and monitoring (e.g of the Starry Clover) FoSB invite and support specialists and the Sussex Biodiversity Record Centre for recording who advise us. Tim Freed has done a number of moth surveys and Kate Ryland surveyed the flora of the beach in 2009. We can supply electronic copies of her survey. If advised by specialists FoSB remove invasive plant species or reduce their volume.
We also report to the Marine Mammal Recorder for Sussex (for the Sea Watch Foundation and the Sussex Biodiversity Record Centre) which includes the occasional dolphin sighting and more regular seal sightings at Shoreham. Please forward any sea mammal sightings to http://sussexmarinejottings.blogspot.co.uk/
Visiting Speakers to inform on other topics relevant to the beach environment. In particular, FoSB works closely with Steve Savage a local biologist, environmental educator and wildlife author . He also runs the formal education events outlined in the Marine Education Programme.
Presence at local events such as World Oceans Day to introduce people to the LNR and to provide education re the dangers of of different litter groups to the flora and fauna of the beach.
Local Pressure Groups FoSB initiated a petition for the boardwalk that runs now between Shingle Road and Ferry Road. The Adur-Worthing Council have now extended the boardwalk to The Burrells, with an intention in the near future to extend further to Shoreham Fort in the east and Beach Green in the west.
For further information on joining us, please click on the link above.
We are supported and aided by the following:-